September 10, 2019 - Welcome to William Zhuang, our new undergraduate student.
August 27, 2019 - Our Nature Communications publication has been selected for comment by Drs. Wa Xian & Frank McKeon!
August 14, 2019 - Leanne has left the lab to begin the Biomedical & Biological Sciences (BBS) PhD program. We'll miss you Leanne and best of luck!
August 9, 2019 - Mackenzie has finished her summer with the White lab and is back home to Oklahoma to start her second year of Vet School. Good Luck!!
August 8, 2019 - Dahihm has passed her A exam and has joined Luye as a PhD candidate!
July 19, 2019 - Luye has passed his A exam and is officially a PhD candidate!
June 4, 2019 - Congratulations to Dr. Andrew White for being awarded the Raymond A. Curl Early Career Stem Cell Investigator Award during the 7th Annual Stem Cell Symposium at Cornell University!
June 3, 2019 - Our Nature Communications publication has been featured as an Editor's Pick in Stem Cells and Disease!
May 20, 2019 - New Nature Communications publication! Krt5+/Krt15+ foregut basal progenitors give rise to cyclooxygenase-2-dependent tumours in response to gastric acid stress
April 9, 2019 - Lab lunch before Sunny begins his new position at UC Davis next week
June 27, 2018 - Jerry has been accepted to the Icahn School of Medicine at Mount Sinai through FlexMed program, and will be matriculating once he completes his Bachelor's Degree from Cornell in 2020. Congratulations!
May 31, 2018 - Welcome to Elizabeth, a DVM student joining the lab for the summer
May 16, 2018 - Welcome to Luye and Dahihm, new PhD candidates in our lab
April 15, 2018 - Stop by and see Sunny's poster on the role of melanocyte stem cells in melanoma initiation at the AACR Annual Meeting in Chicago!
April 6, 2018- Sunny has presented a Rapid-Fire Trainee Talk, and has also been awarded the "Best Poster" at the 1st Annual Cornell Cancer Research Symposium. Congratulations!
January 29, 2018 - Welcome to Michelle and David, our new undergraduate students.
January 23, 2018 - You can read Sunny's new opinion paper in Molecular Cell Oncology here: A path from melanocyte stem cells to cutaneous melanoma illuminated by UVB
November 22, 2017 - Sunny has been selected to speak at the New York Skin Club on December 5, 2017 at NYU Medical School. His presentation will be titled: "The contribution of melanocyte stem cells as the cells of origin in cutaneous melanoma"
October 26,2017 - Sunny has been featured as a 'Notable Korean Scientist' by the Biological Research Information Center (BIRC) in South Korea!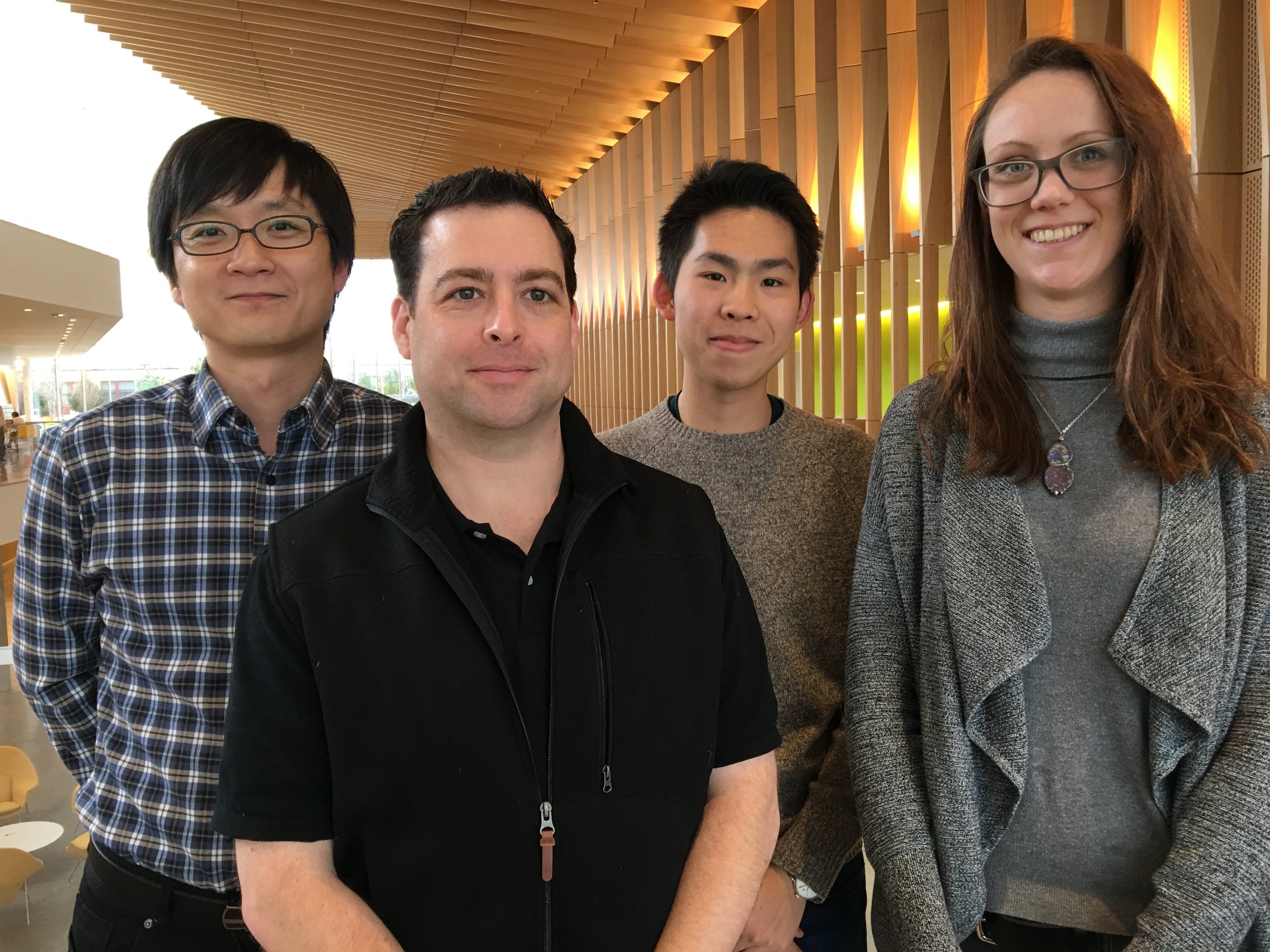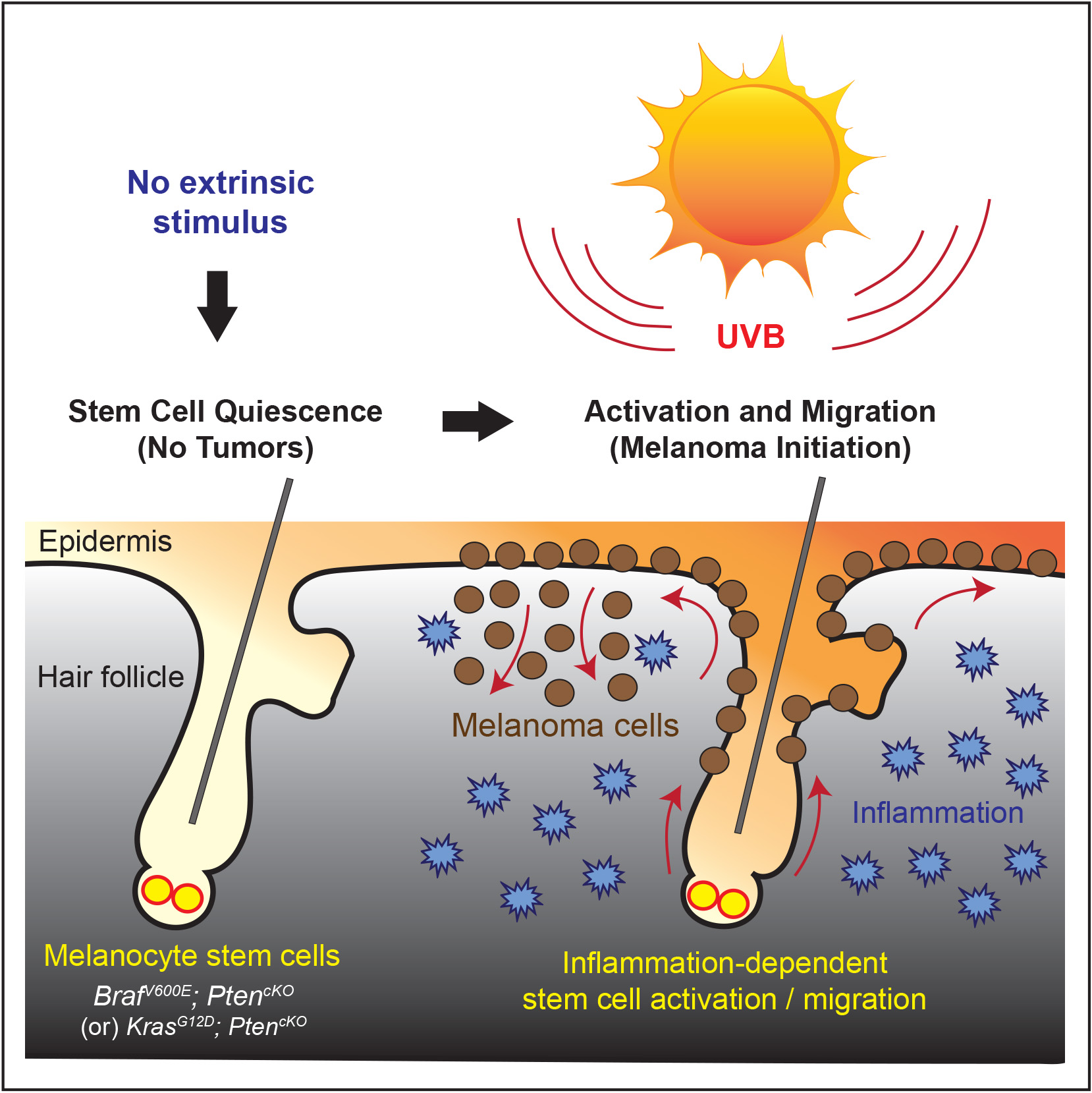 August 31, 2017 - Dr. White has been highlighted in 'Scopes Magazine! Read the article here!
August 31, 2017 - Congratulations to Sunny for your manuscript accepted in Cell Stem Cell!
May 27, 2017 - Congratulations to Nicole on your graduation, best of luck with medical school!
September 30, 2016 - Congratulations to Sunny and Leanne for the publication of your book chapter, "Understanding Cancer Cells of Origin in Cutaneous Tumors" in Cancer Stem Cells: Targeting the Roots of Cancer, Seeds of Metastasis, and Sources of Therapy Resistance